OUR 5 PHASE
A.E. 

BLUEPRINT:
WHAT YOU'LL LEARN!
The A-Z Blueprint for Conscious Entrepreneurs
✅  How to Discover Your DHARMA (Life Purpose)
✅ How to SCALE Your Service Based Business from $0 to $50K+ a Month & Beyond
✅  How to Create a REAL CASH FLOWING BUSINESS- Not some Part Time Side Hustle (Like Most People on Social Media)
✅  How to DOMINATE SOCIAL MEDIA, Grow a Following and Gain the Attention of Your Desired Market
✅  How To Sell ANY SERVICE OFFERING via Organic Marketing, w/o Having to Run Paid Ads
✅  How to Build, Package, Structure & Sell a High Ticket Online Service Offering w/ Ease
✅  How to Get CRYSTAL CLEAR  on What  Ideal Client, Niche & Industry You Want to Build a Business Around
✅  How to Align Your Path to Self Actualization w/ Your Tangible Business & The Service You Provide the World
✅  How to Gain Your First 5-10 Paying Customers Before You Ever Even Build Out Your Offering
✅  How to Choose the Most Aligned BRANDING for Your Company that Converts More Sales
✅  How to 10x the VALUE of Your Service Offering + Increase Your Profit Margins at the Same Time
WHAT YOU'LL GET!
Here's Just a Glimpse of What You'll Get Inside!
Jeremy's personal insights and advice to me have helped me to up-level my business to a whole new level.
There is no question he has found his purpose in this life. He has a unique and rare combination of high level business and financial acumen, coupled with deep spiritual embodiment.
This allows Jeremy to help you Identify your Blindspots and Limiting Beliefs, & Seamlessly Navigate past them- as he teaches you Leading-Edge Organic Growth Strategies for your Business.
There is No Question that ANYONE who works with Jeremy & His Team will see their Business RICHLY Blessed as a Result.
-Aaron Abke (Spiritual Teacher, Founder of 4D University)
When I first started AEA I was slaving away as a group training instructor bring in about $2,700 a month in a city with high expenses.
I can't really put into words what Jeremy has done for my life in business. I built an offer that generated $28k in revenue in one quarter that allowed me to clear my debt, student loans, as well as help me build 3 more streams of income. My credit went from 496 (yes for real) to now 756. Today I now own a beautiful gym, and have 10x my online coaching business. I now have the knowledge to build a real and profitable business from nothing. 
The tangible and monetary results are of course amazing, but they really do not compare to what this did for my quality of life. The habits and routines tailored to my strengths and weaknesses have been the biggest factor with my personal and professional success. No matter what position you are in life, I am 100% positive that this offer will transform your life.
-Ben W. (Gym Owner, Fitness Coach)
Before I took AE Academy & Worked w/ Jeremy, I felt that I was All Over the Place With My Business.
I had just recently started my Transformational Coaching Business, and I was in Desperate Need for Structure, Practical Business Strategy that I Could Implement, Clarity Around How to Build a Biz Aligned with my Core Values, How to Attract Leads, How to Sell in an Aligned Way- While Charging my Worth.... The List Goes On! I Knew VERY Little In These Areas before Diving into AE Academy...
Through this Process, I Gained Genuine CLARITY and CONFIDENCE in Myself as a CEO, and in my Businesses as a Whole..
More than Anything, AEA Really Helped me CLARIFY MY PURPOSE on this Earth, and that is PRICELESS to me.
The DEPTH in which Jeremy Teaches in the Aligned Entrepreneur Academy is something that I've never seen in any other program, and that's something that I REALLY appreciate.
He literally shows you A -Z How to Create, Launch, Market, Sell and Scale a Successful Online Business!
Doing What I Do Now.. I'm Forever GRATEFUL for Jeremy I realize that AEA created the Entire FOUNDATION of my Business Today.
I Now Get Paid Abundantly to Do WHAT I LOVE... Signing FIVE FIGURE CLIENTS, Waking up Every Single Day FULFILLED, with a Deeper Sense of Meaning in Life, and it truly all started with the Guidance of Jeremy and the AE Academy Program!
Thank you so much, Brother, for Creating this Incredible Offering.
-JP (Transformational Healer & Energy Worker, Founder of The 'Transcendence Healing Framework')
Being an older-timer millennial and running a traditional brick and mortar small business, shifting to online and embracing entrepreneurship was quite the adventure for me. And I'll be honest, it's still an ongoing journey full of challenges but excitement as well! Much Love and Thanks to J-Griff and the amazing Aligned Entrepreneurship program, I found the direction and mindset I needed to take this leap.
At first I thought having a small business made me an entrepreneur, but boy this was not so. It hit me that without a strong online presence and my own brand in the digital world, I needed to make a change. It was scary to put myself out there, expose my brand, mission, and purpose to the online crows. But deep down, I knew this was the path to significant growth.
With the AE program, I received a step by step blueprint tailored to my services and ideas. Not only did I gain crucial skills for online entrepreneurship, but I also cultivated the right mindset to handle this new territory. It's a learning process, but I'm already diving headfirst into the vast ocean of the online world.
I can't express enough how grateful I am to J-Griff and the AE program for support and guidance. They've truly made this journey smoother and more exciting for me. Here's to new beginnings and embracing the online adventure with open arms!
- Samuel K. (Clinical Psychologist, PsyD., MA.)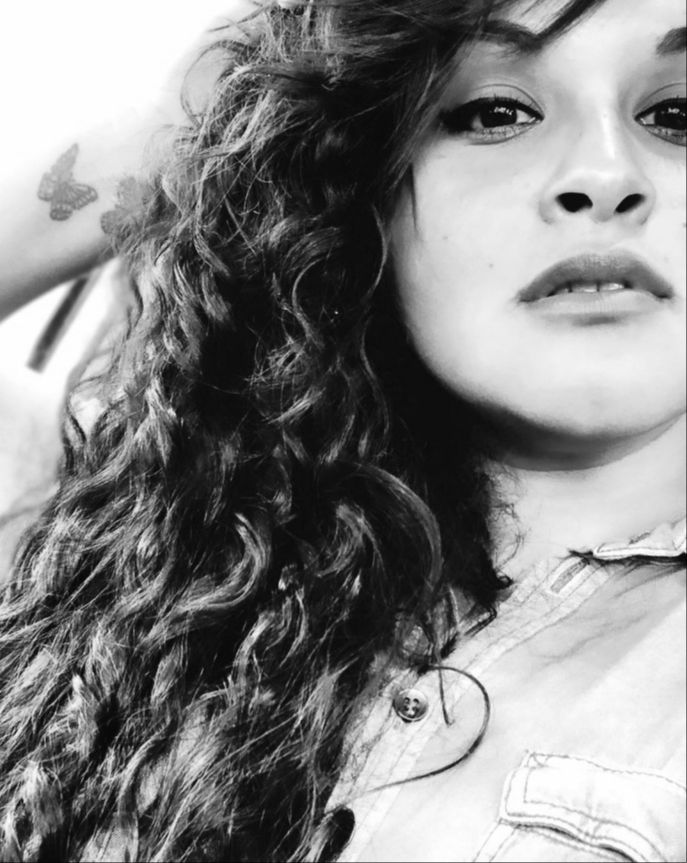 I am working on my MBA at Cornell University and everything I am learning with the Aligned Entrepreneur Academy is just an accelerated, tailored version of what I am learning about Entrepreneurship. It really is life changing and has set me up to position myself better to find my clients and community, not just "customers". Everything Jeremy puts out is a hitter and this is no different! I always wondered how so many people are just so great at starting businesses without the struggle of trying to align themselves with others, and this was the key I had been searching for.
- Lindsey L. (Life Coach)
The Aligned Entrepreneur Academy has been a tremendous help for me in regards to tuning into my purpose and using that to narrow down on a business that can help me serve other in a way that's aligned.
The course provided by Jeremy has allowed me to navigate certain pitfalls that come with entrepreneurship. It has given structure in the way I run/build my personal brand. Without this course, I know for a fact that I would be making many mistakes that could be avoided otherwise. The amount of time, energy, stress, heartaches, and anxiety that I saved myself by going through the program was worth the cost.
I recommend this course to anyone looking for a "map" to start their online business.  As with all courses and investments in mentorship, you will NOT get the results you want unless you are willing to do what it takes to achieve them. Jeremy does a fantastic job of laying out the blueprint, but you still need to lay the foundations yourself with your own hands.
If you are someone that has always been flirting with the idea of being an entrepreneur, I highly suggest you take the leap of faith and invest in yourself through this course.
Jeremy lives and breathes what he teaches. Plan, execute, and iterate. If you can do these three things while undergoing his program, I have no doubt in my mind you can create the life that you've always dreamed of.
- Mark S. (Entrepreneur, Podcast Host, Freedom Writer)
It did not take long after joining AEA to see how much love and thought went into creating this curriculum. I love how well it is laid out, step by step, in a very practical way for you to innerstand yourself better. I can now see how important it is that your business aligns with your own personality and core values, so that you have the best shot at success. 
If you're like me and are unclear on what your path to entrepreneurship looks like, I would strongly consider going through AEA.
- Dustin T. (Sculptor)
Jeremy's Aligned Entrepreneur Mentorship changed my view of how you launch and run a successful coaching business.
He goes into detail on every aspect from content, to call to action, to market research and how to effectively roll out a new program, etc. Using Jeremy's content strategy, I went viral with 4 MILLION views and counting. 
I'm already working with my first few clients and making major impacts in their lives.
I'll continue to use AEA as my business grows to assist with the changes that scaling brings. Jeremy is one of the most knowledgable humans I have ever come across in my entire life. I've invested in multiple programs with him, and each one delivers more results.
- Jimmy D. (Coach at The Awakened Father, TedX Speaker)
Working with the AEA program has given me a map with specific, well laid-out directions to build and systemize my online business!
It's like a perfectly designed and stocked kitchen- it offers you a place you can keep returning to that provides the exact recipes, ingredients and utensils that are necessary for online entrepreneurial success! 
I'm in the beginning stage of my journey and am forming a clear vision through J-Griff's simple and clear instructions. I now know where I'm headed and how to get there as I move forward, which is invaluable!
- Kevin M. (Clinical Psychologist, Spiritual Healer)
A.E. Academy Launch Sale Ends: